Are you a musician looking to unlock your creative potential? The best piano plugins can boost your creativity and expand your sound palette. But how to choose the right plugin with so many options out there? Besides, many musical producers need both acoustic and electric piano emulations in one product since they're widely used even within the same musical genre.
Our pick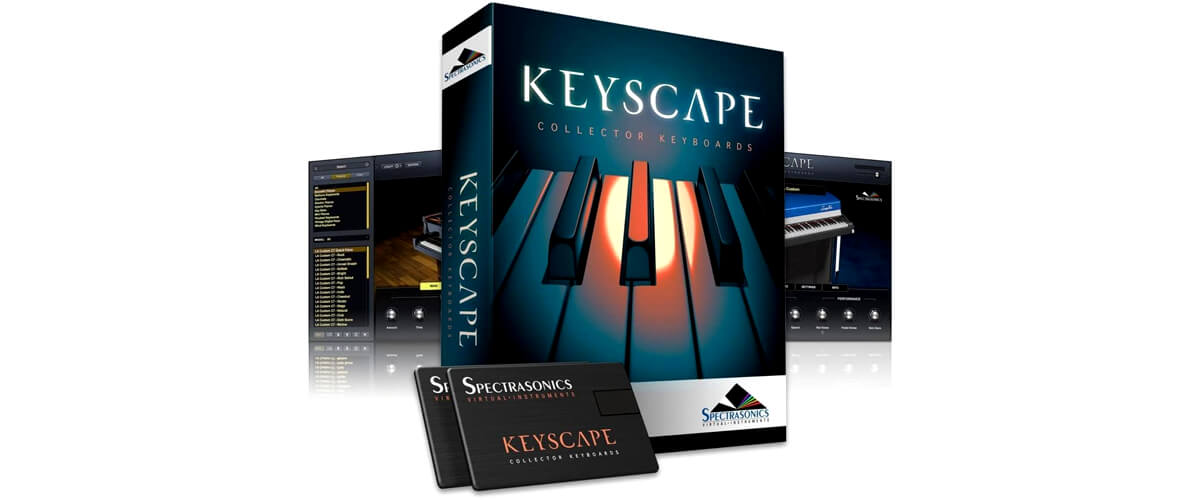 Spectrasonics Keyscape Collector Keyboards
Best piano VST
KEYSCAPE is a virtual instrument featuring the world's largest selection of collector keyboards, from "holy grail" pianos to stunning keyboards you didn't even know existed.
Read the full review
.
In this review, we'll take a look at some of the top piano plugins available on the market so you can find the perfect one for your unique needs. You'll walk away knowing exactly what kind of piano plugin is right suited for achieving maximum sonic brilliance!
Best piano VST reviews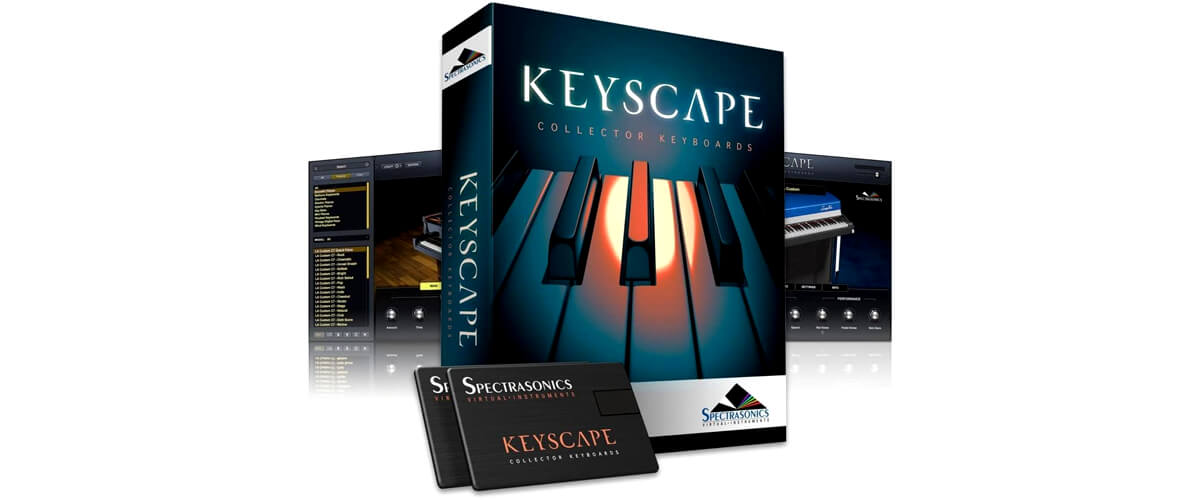 Spectrasonics is a reliable name in the world of music. Since its establishment in 1994, this California-based company has been producing cutting-edge products. Professionals highly appreciate their award-winning instruments. And Keyscape Collector is no exception!
This piano software is one of the most extensive virtual keyboard instrument libraries available on today's market. It includes 500+ world-class keyboard sounds, 36 instrument models, and hybrid "Duo Patches." Every effort was made to record the complete dynamic range of the original keyboards, including all of their inherent imperfections, noise, and peculiarities. Up to 32 layers of velocity have been captured for each instrument, and round robins are used for "human" fluctuation between notes. In addition, this incredibly powerful library will provide you with an array of options for creating your own unique soundscapes.
Further, you can use Keyscape either as standalone software or as a plug-in for all major DAWs. The optional 30GB Lite installation allows piano players to take the sound onstage with them without lugging around an 80GB normal installation. The library can also be used as a satellite instrument within Spectrasonics Omnisphere 2. However, Keyscape is rather CPU-heavy, so if you plan on purchasing it, make sure you have a good computer or MacBook.
The quality of the sounds within Keyscape is outstanding due to the manufacturer's attention to detail in capturing the nuances of each individual instrument. I'm totally in love with the grand, upright, and electric pianos! Plus, each patch has been created using meticulously recorded samples combined with advanced synthesis techniques. The addition of Duo Patches enables you to mix two instruments into one patch providing even more creative freedom when crafting unique sounds.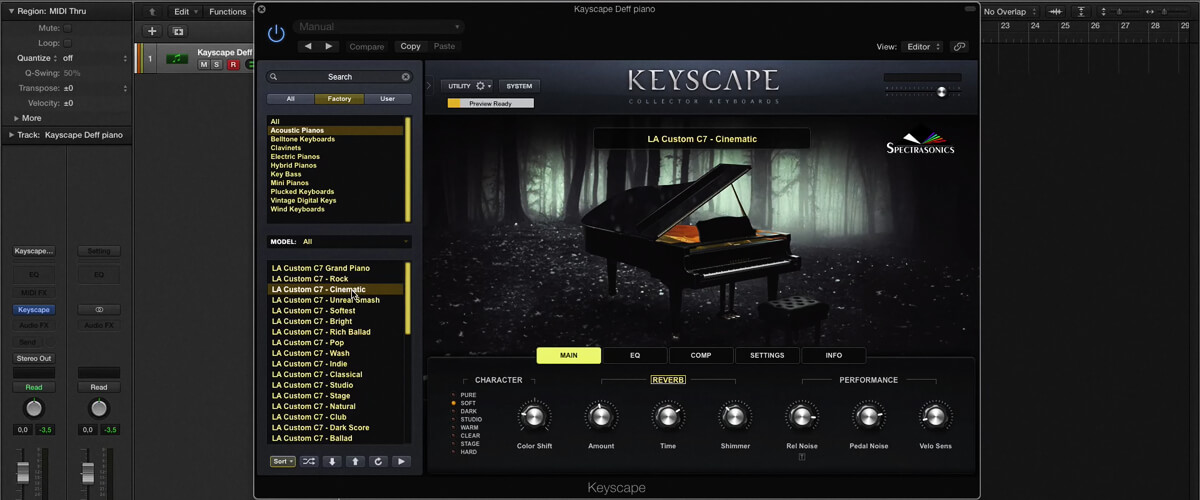 The included effects pedals and amplifiers add a level of realism that many other virtual instruments lack. They will provide you with greater control over how you want your sound to be processed through various analog components, such as filters and distortion units. It gives you access to a much wider range of tones than what would have been possible using traditional digital synthesis techniques alone.
All of the samples have been recorded without background noise so musicians can customize them to their preferences. Thanks to this, I feel like I have more control over the results.
The option to reposition the microphones for specific song sections is another helpful feature. For example, I use closer mics when performing solo and ambient mics when I want to add some texture to the sound. However, it's up to the individual tune and style.
Spectrasonics Keyscape Collector Keyboards is the overall best piano VST since it offers a killing combination of a huge instrument collection, high-quality sounds, and a reasonable price. The library's comprehensive selection of playable instruments, along with its sophisticated effects processing capabilities, makes it a must-have for any aspiring musician or producer who wants access to some truly inspiring sounds without needing to break the bank in order to do so.
Key specs
Platform: Mac, Windows.
Formats: AAX, VST 2, AU, Standalone.
System requirements – Mac: macOS X 10.13 High Sierra or higher, 2.4 GHz Intel dual core processor or higher (i7 recommended), 8 GB RAM, 77 GB disk space, 64-bit only.
System requirements – Windows: Microsoft Windows 7 or later, 2.4 GHz Intel dual core processor or higher (i7 recommended), 8 GB RAM, 77 GB disk space, 64-bit only.
Addictive Keys: Duo Bundle – budget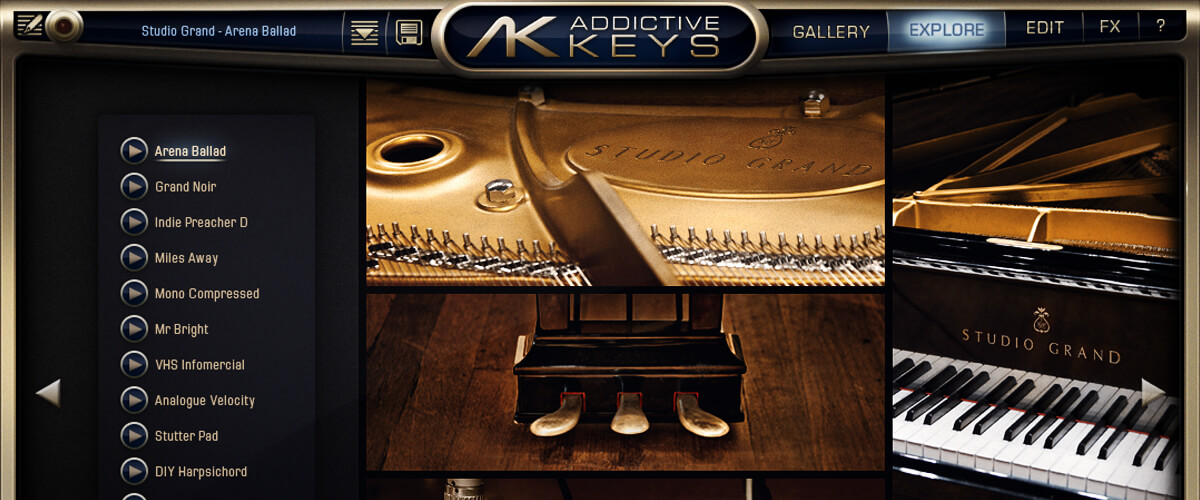 XLN Audio, a Swedish company, is well-known for its excellent Addictive Drums, and they have now expanded their Addictive branding with a good piano VST – Addictive Keys.
Addictive Keys include the following pianos: an Electric Grand, Modern Upright, Mark One, and Studio Grand. Although each keyboard is sold separately, you may save money by purchasing a Duo package and picking 2 keyboards you need.
You'll definitely appreciate that this plugin features a really small footprint (only 4GB for all 4 keyboards) while delivering great sound quality and customization. Furthermore, in addition to keyboards, you'll get a host of various effects like delay, reverb, noise generators, distortion, and modulation effects.
I like that each component in the Addictive Keys collection has been recorded with numerous microphones in various settings, allowing you to mix and match your tracks exactly how you want them.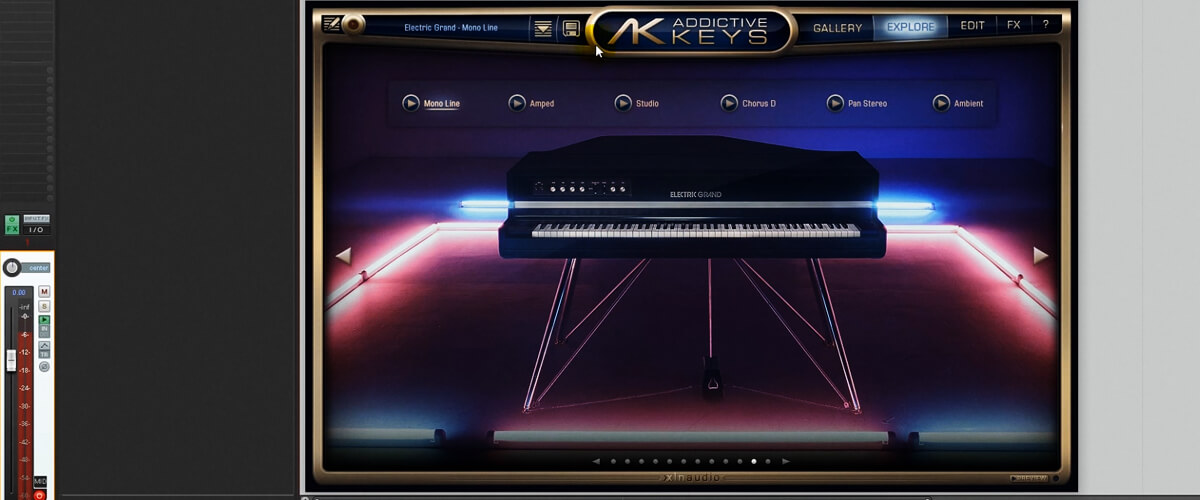 The thing I love the most about this piano virtual instrument is its XLN Audio Cloud Sync platform. It is compatible with Addictive Keys, Drums, Trigger, & RC-20 and stores all settings on your XLN profile. Cloud Sync is fantastic when working on several systems – you may create a preset on your home computer and quickly access it in your studio.
Addictive Keys produce an incredibly realistic and controlled sound that is ideal for any performance or recording. Although it lacks some "grandness," there isn't a better-sounding piano VST available for such a low price. The presets offered are also great, saving you time while creating sounds.
So, if you're on a tight budget but value quality, do consider the Addictive Keys Duo Bundle! You'll enjoy that solid piano sound and numerous sculpting-sound tools.
Key specs
Platform: Mac, Windows.
Formats: AAX, VST 2, AU.
System requirements – Mac: macOS X 10.10 or higher, 64-bit only.
System requirements – Windows: Microsoft Windows 7 or later, 64-bit only.
MODARTT Pianoteq 8 Studio Bundle – premium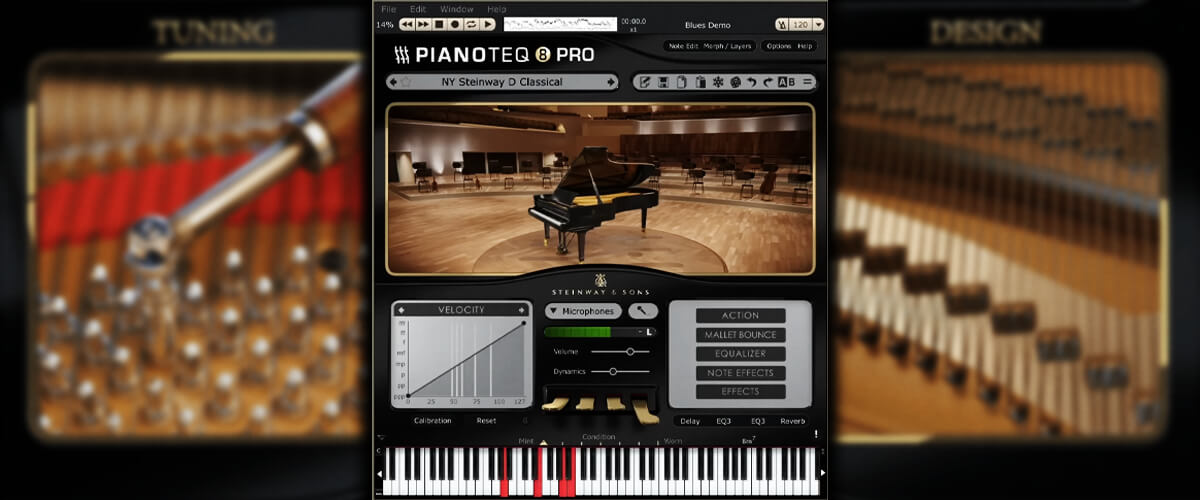 Pianoteq 8 is the latest edition of the award-winning software instrument Modartt – a piano sample library and sound designing tool. It covers the needs of all music makers – from beginners to the most demanding pros – thanks to its 4 versions: Pianoteq 8 Stage, Standard, Pro, and Studio. Here, we're reviewing the Studio bundle – the highest-level option that includes all of Modartt's instrument packs. In all honesty, I'm a huge fan of this bundle. Just take a look at its features!
Starting off, Pianoteq 8 Studio Bundle comes complete with a comfy, smart, easy-to-navigate interface, and you'll definitely enjoy using it. The software is compatible with Windows 7 or newer, macOS X 10.11 or newer, and x86 and ARM architectures (Linux). It is available in AU, VST3, and AAX formats and offers NKS compatibility for interaction with Native Instruments' hardware controls. The next thing everybody will like is that the software utilizes low CPU and occupies only a fraction of the disk space, allowing musicians to focus on their creativity instead of resources.
Pianoteq 8 offers just an enormous selection of pianos; you can actually explore them for days and weeks. The instruments range from ancient piano predecessors to up-to-date electro pianos. Moreover, in addition to keyboards, the Studio bundle boasts a vast assortment of other different instruments. There are so many great expressive modeled sounds that l feel l have just about everything l need!
As I mentioned above, this is an update of the classic Pianoteq 8. All of the modern acoustic pianos, the Vintage Reeds, and the Concert Harp models have been re-voiced to complement the brand-new tones. Improved instruments are more authentic and fun to play, and I'd say they are designed to meet the requirements of demanding productions and live shows. I also highly appreciate a new Note Effects panel featuring Tremolo & Vibrato controls, which allow me to achieve that extra amount of expression I need.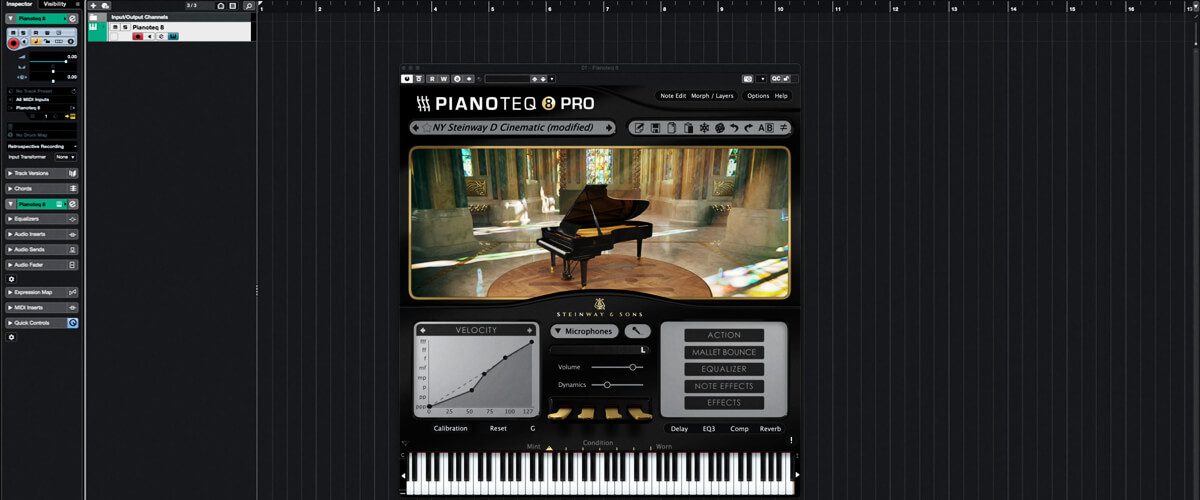 The heart of the Pianoteq 8 Studio Bundle is its sound engine, which provides not only gorgeous, realistic audio reproduction but also plenty of opportunities for customization. Each instrument can be modified using powerful tools and limitless sound variations, enabling you to create truly unique experiences. You can adjust up to 30 parameters per note on the keyboard, which gives you full control over every aspect of your sound. Furthermore, the software supports high-resolution audio of up to 192 Khz, so rest assured knowing that your recordings will have excellent clarity and accuracy.
In fact, you have the chance to craft your own unique piano or even hybrid instruments. Maybe it's too sophisticated for most musicians, but pro sound engineers will find those features super interesting.
To top it off, Pianoteq 8 also allows you to place up to 5 virtual microphones around your instrument and load external reverb impulse files for even more creative possibilities.
MODARTT Pianoteq 8 Studio Bundle is the best premium piano plugin the market has to offer. It provides a significant collection of pianos and unprecedented levels of control over sound design. Professional musicians aiming to create something unique will love this plugin due to its straightforward interface, outstanding performance metrics, and wide range of features, including configurable settings, acoustic shaping, and virtual microphone placement. Highly recommended!
Key specs
Platform: Mac, Windows.
Formats: AAX, VST 2, VST 3, AU, NKS, Standalone.
System requirements – Mac: macOS X 10.10 or higher, 86-bit, 64-bit only.
System requirements – Windows: Microsoft Windows 7 or later, 86-bit, 64-bit.
Arturia Piano V2 – also great choice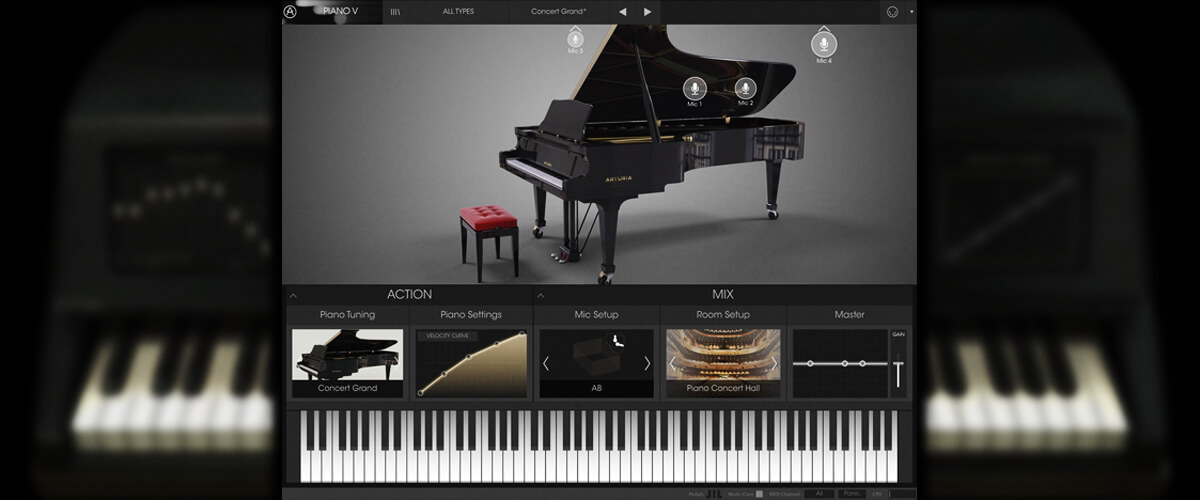 The Arturia Piano V2 is an outstanding virtual instrument from one of the most respected brands in the music industry. With its intuitive interface, this piano VST offers great possibilities for any level of musician. There are 12 piano models (not samplers) available within this plugin. Although it lacks an electro piano, it still provides an amazing range of sounds and styles for all types of music. There's something for everyone, from classic grand piano sounds to synth-driven keyboard tones.
Each model features six tuning controls – three for the strings themselves and three for the hammers. This will allow you to dial in the perfect tone with ease and accuracy. I absolutely adore the plugin's super effective Velocity Curve tool that helps musicians fine-tune the MIDI velocity of incoming notes using a graph akin to a parametric EQ.
The mic setup allows you to experiment with the sound, offering five settings for each piano type. You can further customize the sound with room setup, which offers fourteen reverb models to choose from – whether it's a small room or a concert hall. All this adds to a truly immersive experience that perfectly captures the nuances of each type of piano.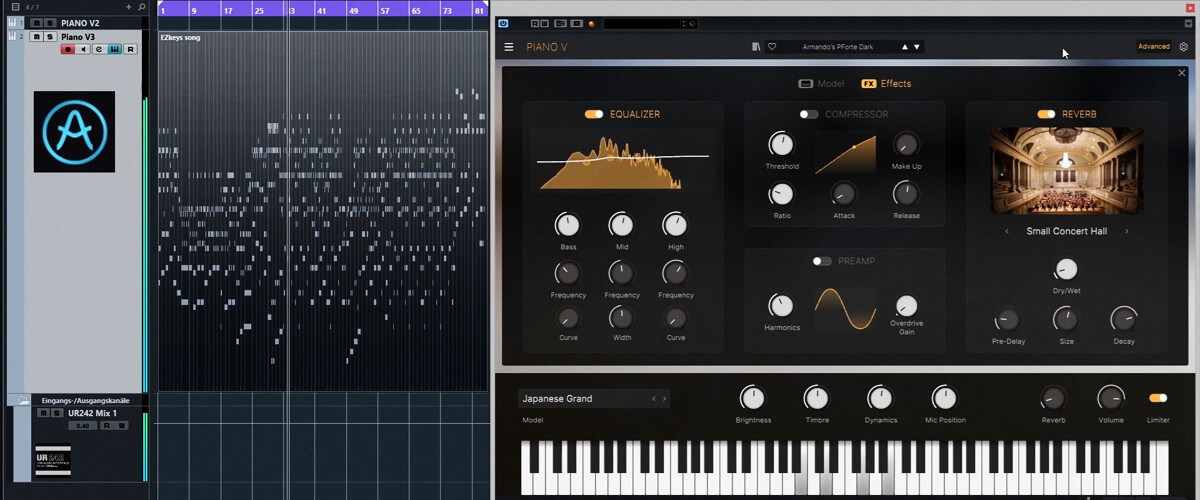 When it comes to presets, Arturia Piano V2 delivers big time: nearly 90 of them are included in three main categories – Standard, Processed, and Experimental – allowing you to get started crafting unique sounds on your own quickly. I noticed that scrolling through the presets while playing pre-recorded MIDI was a great way to get a sense of the depth this software offers. So, whether you're looking for realistic grand pianos or new textures, you'll find something here that will inspire your creativity.
One of my favorite features about the Piano V2 is that it has excellent integration with Arturia MIDI keyboards. Additionally, if you have more than one MIDI device and want to use them all for operating the plugin, you'll be glad to know that you can save and load your multiple MIDI profiles.
Arturia Piano V2 is a great choice for music makers who need a high-quality realistic piano VST with tons of features at an accessible price point. This software combines cutting-edge sound design technologies with incredibly versatile controls and powerful processing capabilities in one easy-to-use package.
Key specs
Platform: Mac, Windows.
Formats: AAX, VST 2, AU, NKS, Standalone.
System requirements – Mac: macOS X 10.13 or higher, 4 cores CPU, 3.4 GHz (4.0 GHz Turbo-boost) or M1 CPU, 4 GB RAM, 3 GB disk space, OpenGL 2.0 compatible GPU, 64-bit only.
System requirements – Windows: Microsoft Windows 10 or later, 4 cores CPU, 3.4 GHz (4.0 GHz Turbo-boost), 4 GB RAM, 3 GB disk space, OpenGL 2.0 compatible GPU, 64-bit only.
Toontrack EZkeys Bundle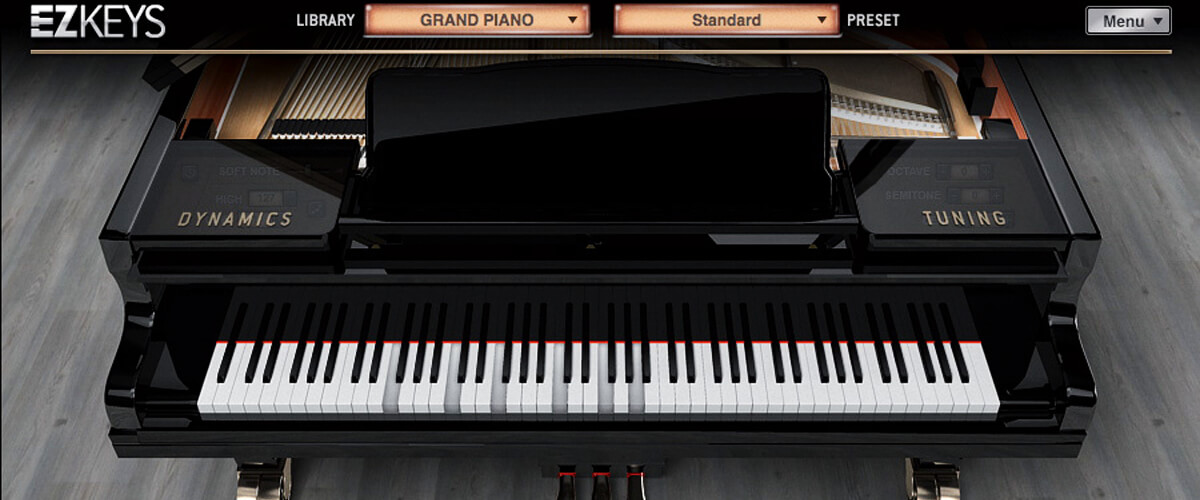 Toontrack's EZKeys is more of a keyboard ecosystem (or "style of life," as the company sees it) than a standalone instrument. Multi-sampled recreations of vintage and modern keyboards are included in instrument packs devoted to a wide variety of keyboard types. Furthermore, the VST includes 16 titles ranging from Mellotron to grand, upright pianos and pipe organs. With each of these titles, you'll receive a MIDI file, chord charts, and tools to add effects to your audio, all of which will help you improve your performance and songwriting. More than seventy different MIDI packs, spanning styles as diverse as Prog, Synth Pop, and (my absolute favorite) Goth Rock, are available to let you hone in on your preferred musical aesthetic.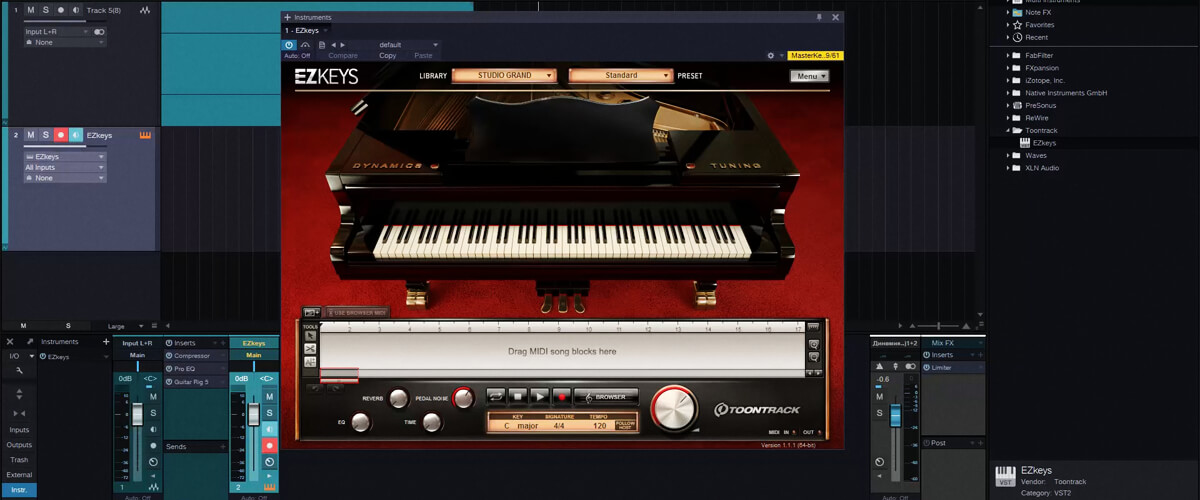 Although the sampling quality may not be quite as high as in other piano emulations out there, Toontrack's reputation ensures that the MIDI side of things is well taken care of. Plus, your instrument, performing technique, and composition may all benefit from DAW integration. As an added bonus, after you've joined the Toontrack ecosystem, you'll get access to significant discounts on other titles, often as much as 50% off.
If you are a beginner looking for reasonably priced yet efficient software for piano-based songwriting, take a closer look at Toontrack EZkeys Bundle. It'll pleasantly surprise you with its excellent MIDI performances and compositional tools.
Key specs
Platform: Mac, Windows.
Formats: AAX, VST 2, AU, Standalone.
System requirements – Mac: macOS X 10.6 or higher, 2 GB RAM, 0.9 GB disk space, 86-bit (for VST 2), 64-bit.
System requirements – Windows: Microsoft Windows 7 or later, 2 GB RAM, 0.9 GB disk space, 86-bit (for VST 2), 64-bit.
FAQ
How do you make a VST piano sound real?
Use a MIDI controller with touch-sensitive keys and a sustain pedal. Of course, you can change these parameters in DAW if your virtual instrument allows it. In case you don't have a
MIDI keyboard
, use humanized techniques for MIDI parts – those might be strumming, timing, velocity changes, chords transposing, or all of these.
Can I use a piano VST without a DAW?
Yes, you can use your virtual instrument without a DAW if the manufacturer has a standalone version of the program. You will especially need this feature if you plan to jam or rehearse outside of your studio or want to take your music library on the trip.
How much piano software do you need?
It is entirely dependent on your requirements. If you now need a certain type of instrument, you can select it. However, bear in mind that you are growing as a music maker, therefore, you will need a variety of piano emulations, even in the same style. As a result, selecting something universal is preferable – you'll use it for many years to come.
Do plugins sound as good as hardware?
Of course, the experience of playing a MIDI controller will never be the same as playing a real Steinway. Sound quality is frequently the main concern, especially in songs with several instruments. However, high-quality virtual keyboard instruments usually sound very close to the real thing.
We are supported by our audience. When you purchase through links on our site, we may earn an affiliate commission at no extra cost to you.
Our newsletter
* We will never send you spam or share your email with third parties