The world's largest EDM festivals include Tomorrowland in Belgium, Ultra Music Festival in Miami, and Electric Daisy Carnival in Las Vegas. These huge events attract hundreds of thousands of electronic music fans worldwide. In addition, many of the world's top DJs perform at these festivals, making them a must-see for any EDM fan.
If you're looking for a truly massive EDM festival, Tomorrowland is the event for you. This Belgian festival attracts around 400,000 people and features some of the biggest names in electronic music. Ultra Music Festival is another huge festival, with over 165000 attendees annually, and in 2013 there were about 300 000 people. Finally, Electric Daisy Carnival is the largest EDM festival in North America, with over 400 000 people attending each year.
These events are truly unforgettable experiences that bring together a lot of music lovers from all corners of the world.
Tomorrowland
Tomorrowland is a two-day electronic dance music festival held in Boom, Belgium. The event usually falls on the last weekend of July.
Firstly, it was held in 2005 and has become one of the world's largest and most popular music festivals. This event takes place in a beautiful natural setting, surrounded by forests and mountains. It provides a stunning backdrop for the festival and really helps to create an atmosphere of wonder and magic.
The event is known for its massive stages, pyrotechnics displays, and laser shows. Besides, it is home to the "BoomBox" stage. That means a massive sound system and a large LED screen. The stage is designed to resemble a giant box, hence its name.
There you can listen to and enjoy a lot of electronic music genres and live performances from some of the world's top DJs and producers.
Furthermore, during Tomorrowland you can enjoy a range of other entertainment, including acrobats, fire dancers, and carnival rides.
People like Tomorrowland because it is a place where they can escape from their everyday lives and experience something different. It is a place where they can be themselves without judgment and have fun and enjoy the company of others.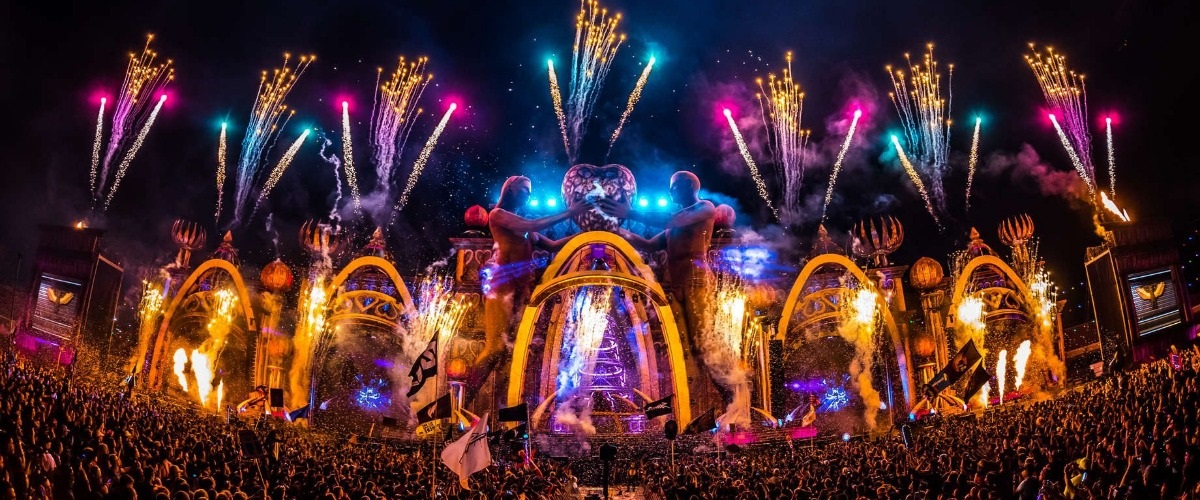 Ultra Music Festival
Since its inception, the Ultra Music Festival has grown to become one of the world's largest and most popular electronic music events. Every year, the festival grows in size and scope, attracting tens of thousands of fans worldwide.
It is an annual three-day outdoor electronic music festival that takes place during the last weekend of March in the city of Miami, Florida. This festival was founded in 1999 by Russell Faibisch and Alex Omes and is named after the 1997 Depeche Mode album, Ultra. In its early years, the Ultra Music Festival was held as a one-day event during the Winter Music Conference, which was a weeklong and annual event.
The festival consists of multiple stages that feature live performances by leading electronic music artists, as well as DJs. In addition, the music is often accompanied by laser light shows, pyrotechnics, and fireworks. Besides, the Ultra Music Festival is known for its spectacular stage productions and for being one of the few festivals that still uses live music performances.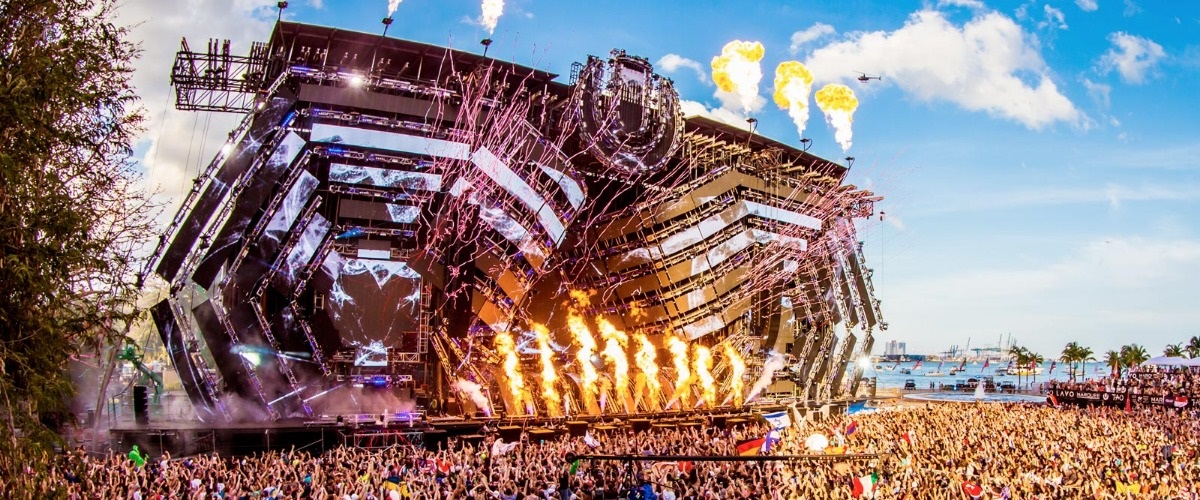 Electric Daisy Carnival in Las Vegasl
The Electric Daisy Carnival (EDC) is an annual electronic music festival in Las Vegas, Nevada. It typically lasts for three days. The event features hundreds of world-renowned DJs and producers playing various electronic music genres, including house, techno, trance, drum & bass, and dubstep. Besides, there you will find multiple stages with various genres of electronic music, as well as carnival rides, games, and other attractions.
EDC was founded in 1997 by Insomniac Events and has been held every year since then. The festival is known for its elaborate stage designs, costumed performers, and fireworks displays. EDC has also been ranked as one of the world's largest music festivals by Guinness World Records.
Electric Daisy Carnival is the event for you if you're looking for a truly unforgettable experience.
Just something about Electric Daisy Carnival makes it one of the most popular events in Las Vegas. Maybe it's the non-stop party atmosphere or the incredible lineup of world-famous DJs. Or maybe it's because EDC is such a huge and over-the-top event that it's impossible to feel anything like it anywhere else in the whole world.
We are supported by our audience. When you purchase through links on our site, we may earn an affiliate commission at no extra cost to you.
Our newsletter
* We will never send you spam or share your email with third parties