A successful music producer is typically someone who can combine all of the different elements of a musical production, from songwriting to the recording and mixing, to create a final product that sounds great and appeals to a wide audience.
One of the most important things of a music producer is a strong understanding of the music industry and how it works.
It means knowing how to promote and market your music and understanding the business side of things like contracts and royalties. In addition, it is also essential to be able to work with a variety of different software programs and equipment in order to create the best possible recordings.
In addition to having a good ear for what sounds good, successful producers also need to work well with other people, as they will often be working with a team of musicians, engineers, and other professionals to get the best results.
The most famous music producers in the world
In the world of music production, a few names stand out above the rest. These producers have helped to shape the sound of popular music and have worked with some of the biggest artists in the music industry. Here are some of the most famous music producers in the world.
Dr. Dre
Dr. Dre is an American rapper, record producer, and entrepreneur. Dr. Dre was born Andre Romelle Young in 1965 in Compton, California. He is credited as a key figure in the popularization of West Coast G-funk, a rap music style characterized by heavy sampling and synthesizers.
Dr. Dre began his career as a member of the World Class Wreckin' Cru in 1985 and later found fame with the gangsta rap group N.W.A. with Eazy-E, Ice Cube, MC Ren, and D.J. Yella. He has also had a successful solo career, releasing multiple albums that have gone platinum. In addition to his musical endeavors, Dr. Dre has also acted as a mentor to several young rappers and producers, helping shape modern hip hop's sound.
In 1992, he left N.W.A. and founded his own record label, Death Row Records, with Suge Knight. He produced an album for the super rap group Tha Dogg Pound and released his solo debut, The Chronic, in 1992. He has since produced numerous platinum-selling albums for artists such as Snoop Dogg, Eminem, 50 Cent, and Kendrick Lamar.
In 1996, he founded Aftermath Entertainment, which has signed and produced artists including Eminem, 50 Cent, Busta Rhymes, Eve, Rakim, Jon Connor, and Anderson Paak. Dr. Dre has won seven Grammy Awards, including Producer of the Year.
He is also the founder of Beats Electronics, a headphone company acquired by Apple Inc. in 2014 for $3 billion.
Rick Rubin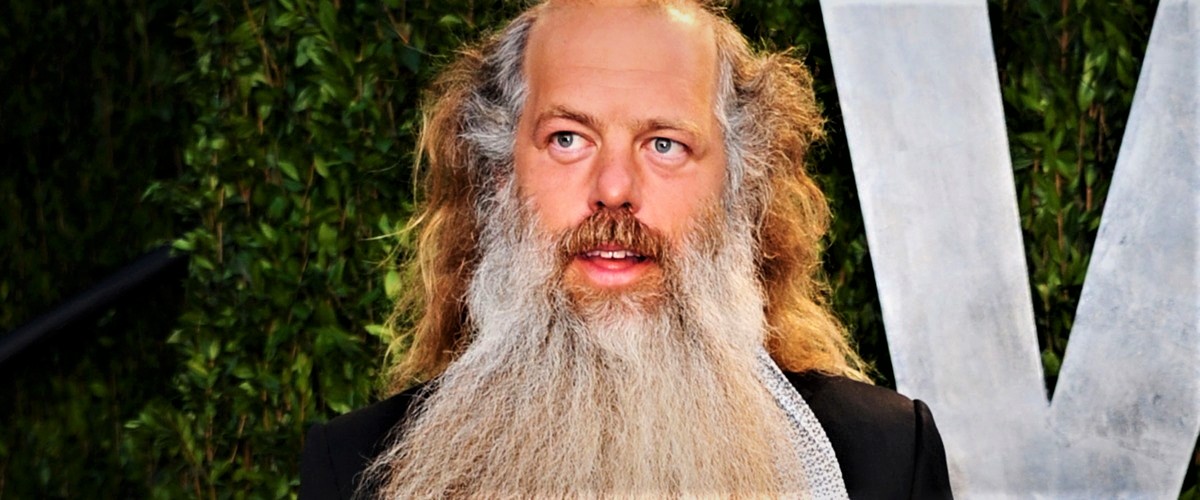 Rick Rubin is a world-renowned music producer who has worked with some of the biggest names in the industry, including Beastie Boys, Red Hot Chili Peppers, and Johnny Cash.
Raised in New York, Rubin began his career as a D.J. at the local radio station WLIR. He later started his own record label, Def Jam Recordings, with college friend Russell Simmons. Nowadays, Def Jam Recordings is one of the most successful hip-hop labels of all time.
Rubin is known for his unconventional approach to music production, which often incorporates elements from different genres and styles. Besides, he uses unusual production techniques; often, these can be unconventional items such as garbage cans and car engines to create unique sounds. As a result, he has been credited with "sonic innovation" that has helped to redefine the sound of popular music.
This success has led to him being dubbed "the most important producer of the last 20 years" by Rolling Stone magazine. Rubin has won multiple Grammy Awards for his work on albums such as Beastie Boys' Paul's Boutique and Red Hot Chili Peppers' Blood Sugar Sex Magik. In addition, he was inducted into the Rock and Roll Hall of Fame in 2015.
Quincy Jones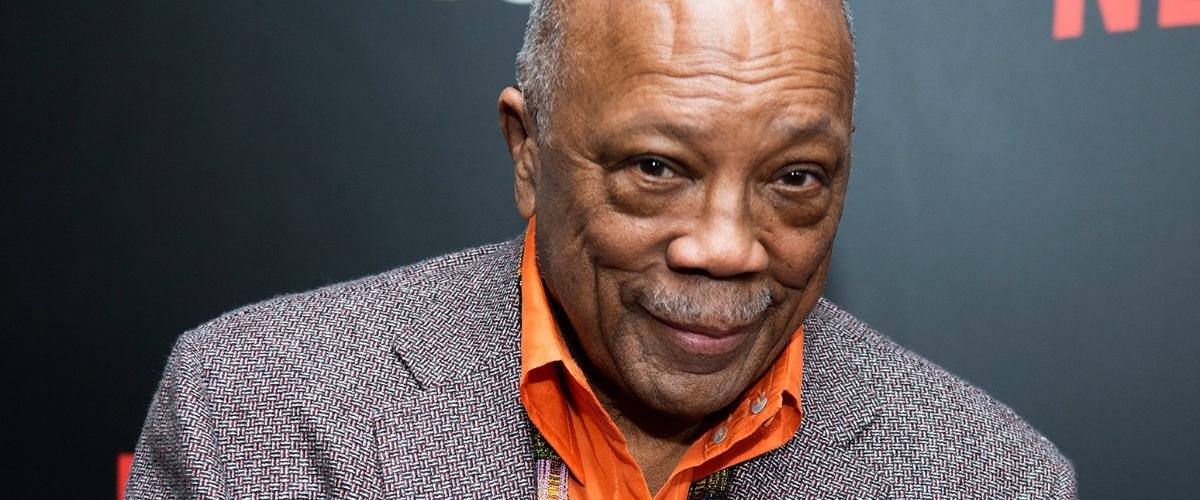 Quincy Jones is an American record producer, conductor, arranger, composer, musician, and bandleader. He is one of the most acclaimed figures in the history of popular music. Jones has won 27 Grammy Awards, more than any other living musician.
Jones was born in 1933 in Chicago, Illinois. His father was a jazz trumpeter who died when Quincy was ten. His mother was a singer. Quincy started playing the trumpet when he was eight years old. He studied at the Berklee College of Music and the Juilliard School. After college, he moved to Paris to study with Nadia Boulanger.
Jones began his career as a jazz musician, playing with artists like Dizzy Gillespie and Miles Davis. He soon began working as a producer, arranger, and composer for film and television. He has scored music for more than 200 films, including The Pawnbroker, In Cold Blood, The Color Purple, and Roots.
However, he is best known for his work with Michael Jackson, including producing Jackson's album Thriller, the best-selling album of all time. Jones was also the producer of the 1985 charity song "We Are the World ."Besides, Jones has worked with several other famous artists, including Frank Sinatra, Paul Simon, and Aretha Franklin.
He is the founder of the record label Qwest Records and the production company Quincy Jones Productions.
Max Martin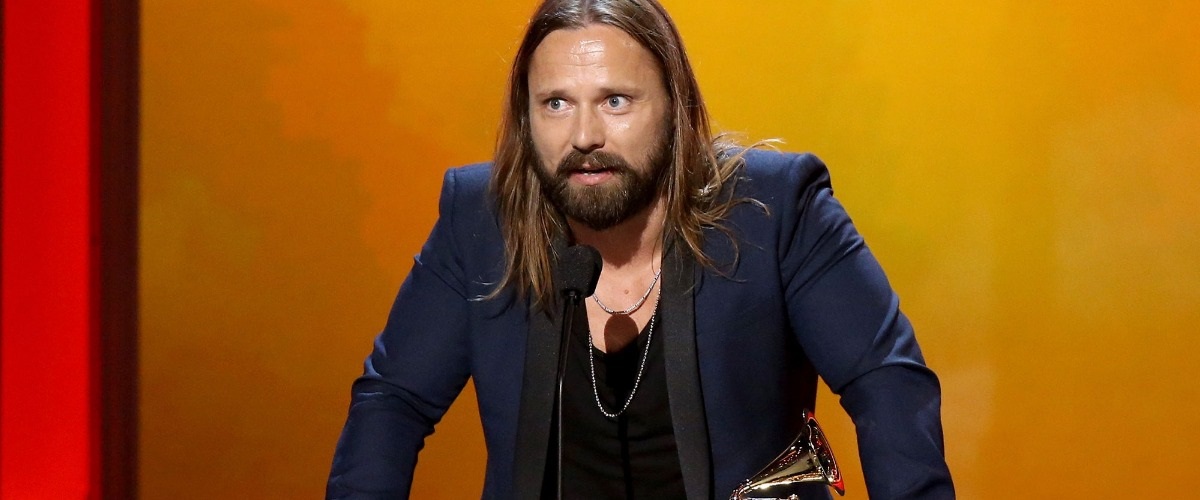 Max Martin is a Swedish record producer, songwriter, and musician. He rose to prominence in the early 1990s after writing and producing a string of hits for some of the world's biggest pop stars. Max Martin co-founded the production company M.X.M. Productions and Wolf Cousins.
Martin was born in Stockholm in 1971. He began his career as a drummer in a local rock band called It's Alive. Martin later switched to playing guitar and keyboards, eventually writing his songs. In the early 1990s, he started working as a producer and songwriter for other artists. His big break came when he wrote and produced "Baby One More Time" for Britney Spears. The song was a huge hit and helped launch Spears' career.
Since then, Martin has gone on to write and produce some of the biggest hits in pop music. He has worked with a who's who of the music industry, including Katy Perry, Justin Timberlake, Rihanna, and many others. He has also started working with country artists like Taylor Swift and Keith Urban in recent years.
Martin is one of the most successful producers in the music business today. He has won multiple Grammy Awards and is widely considered one of the world's best songwriters. So if you're a pop music fan, there's a good chance you've heard a Max Martin song.
We are supported by our audience. When you purchase through links on our site, we may earn an affiliate commission at no extra cost to you.
Our newsletter
* We will never send you spam or share your email with third parties